Skip to product information
Whole Nutrition Infant Formula
680g | 24oz | $1.75/oz | 40-44 x 4 oz bottles
Certified-clean ingredients and clinically proven benefits—now in one place.ⓘ
*Based on Clean Label Project, Purity Award certification
ByHeart is in Target, baby!
We're so thrilled to announce our exclusive launch with one of the nation's biggest retailers—Target! This means that our formula is available to your family in more places. You'll begin to see us on shelves over the next couple of weeks (this stuff takes a little time).
Find Your Target
But we're not stopping there! ByHeart will be available in more places and spaces very soon, so keep an eye out for updates.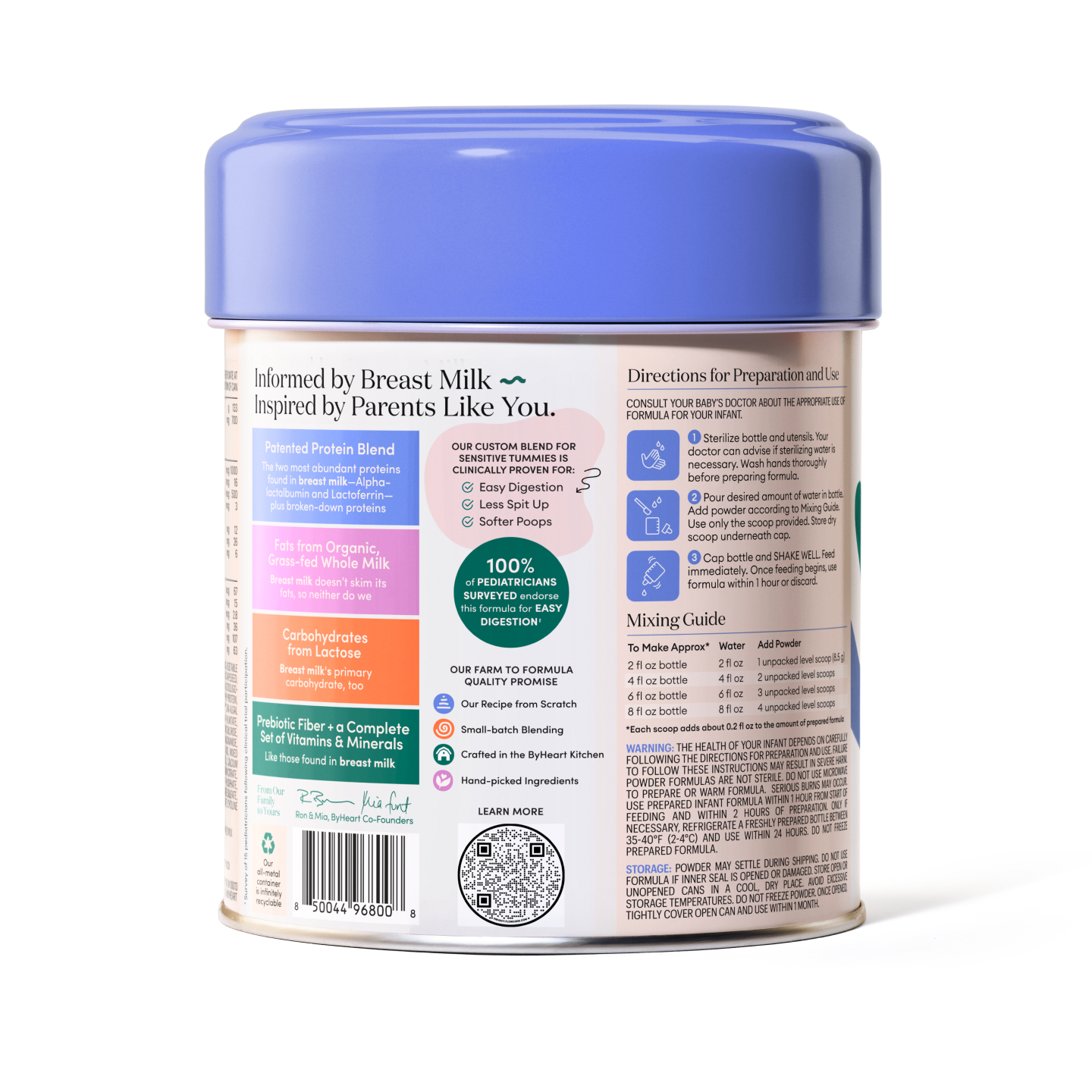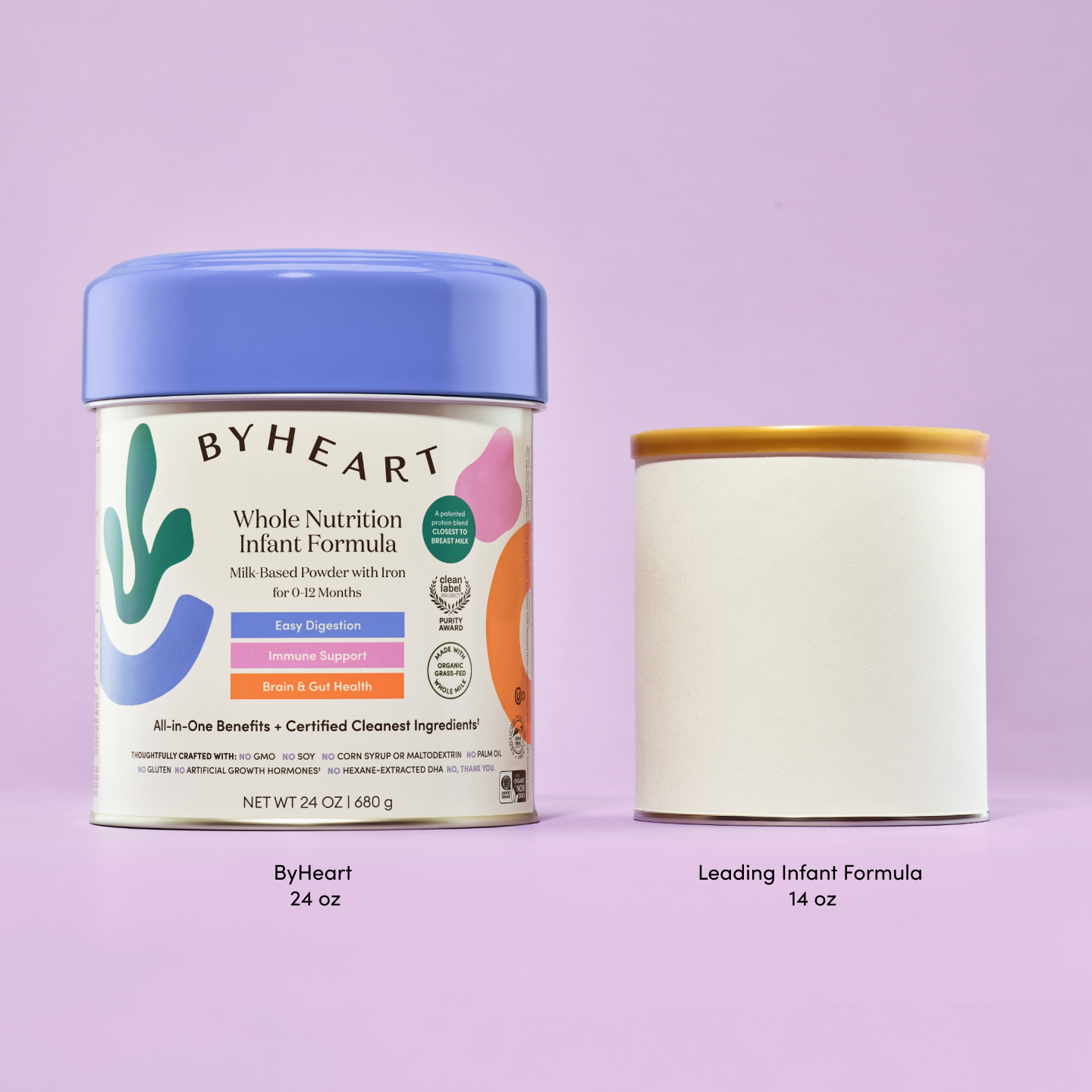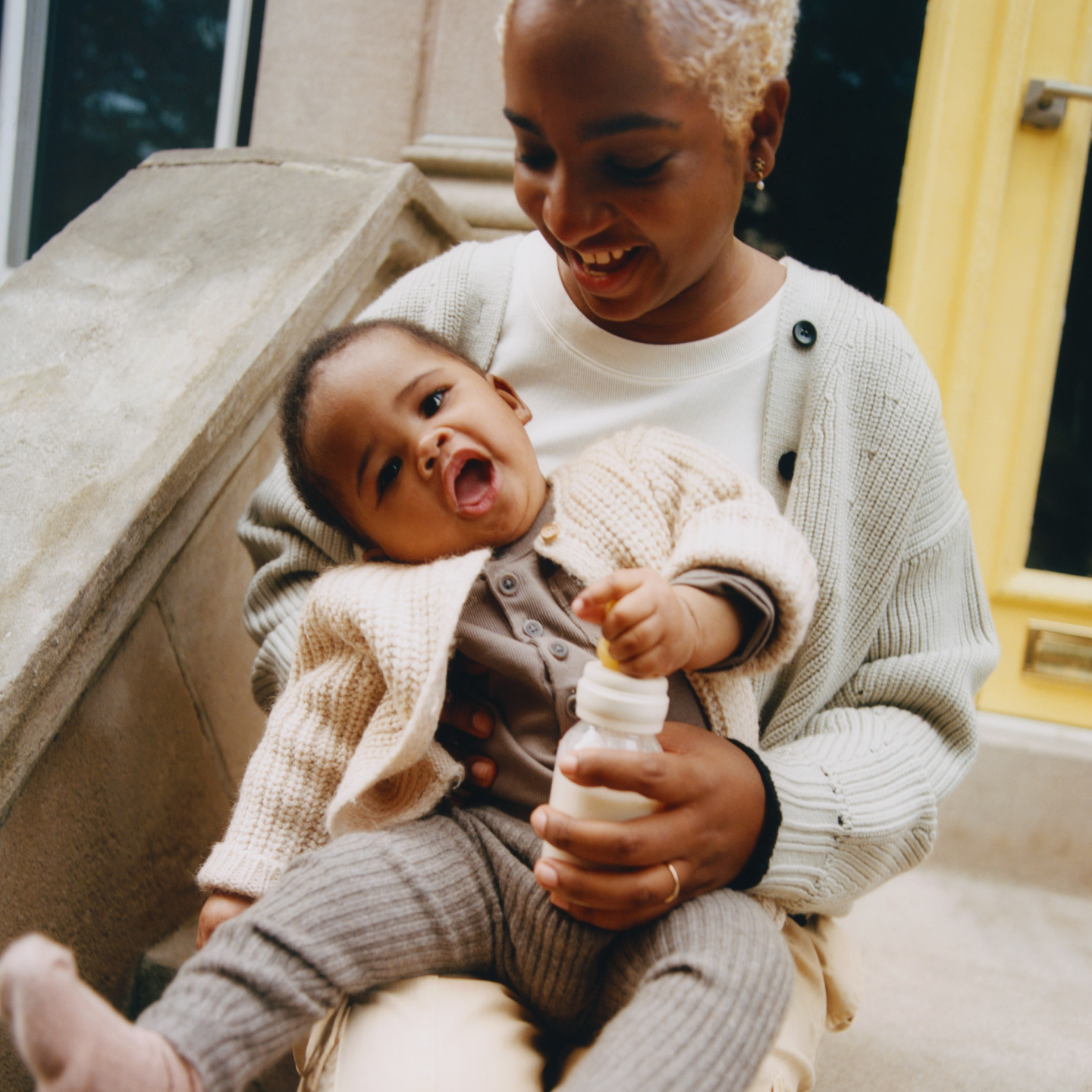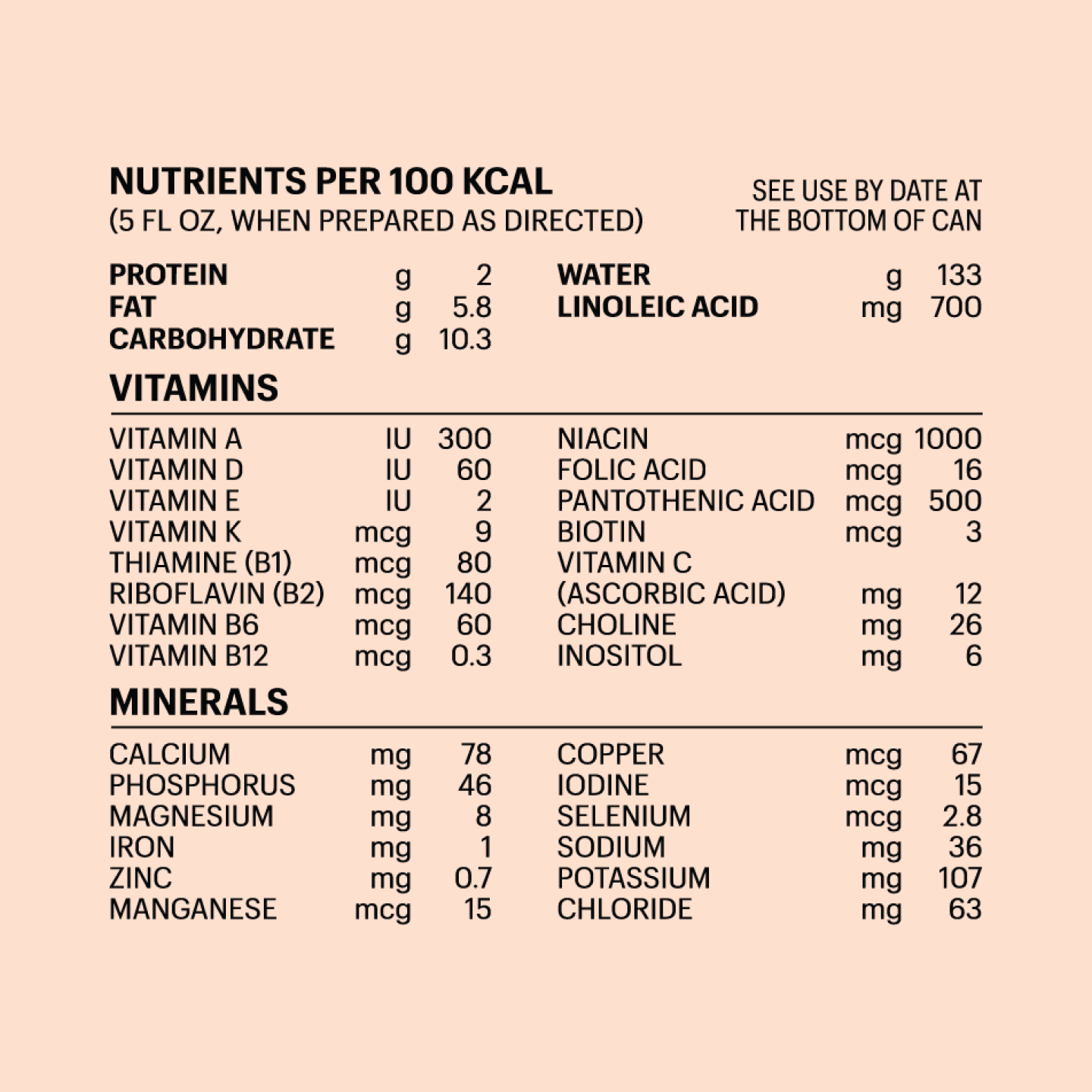 They're not in breast milk, so they're not in ByHeart.
No corn syrup

No Gluten

No GMO

No Maltodextrin

No Soy

No hexane-extracted DHA

No artificial growth hormones*

No Palm Oil
*No significant difference has been shown between milk or milk ingredients derived from rbST-treated and non-rbST-treated cows
5 things to think about when choosing a formula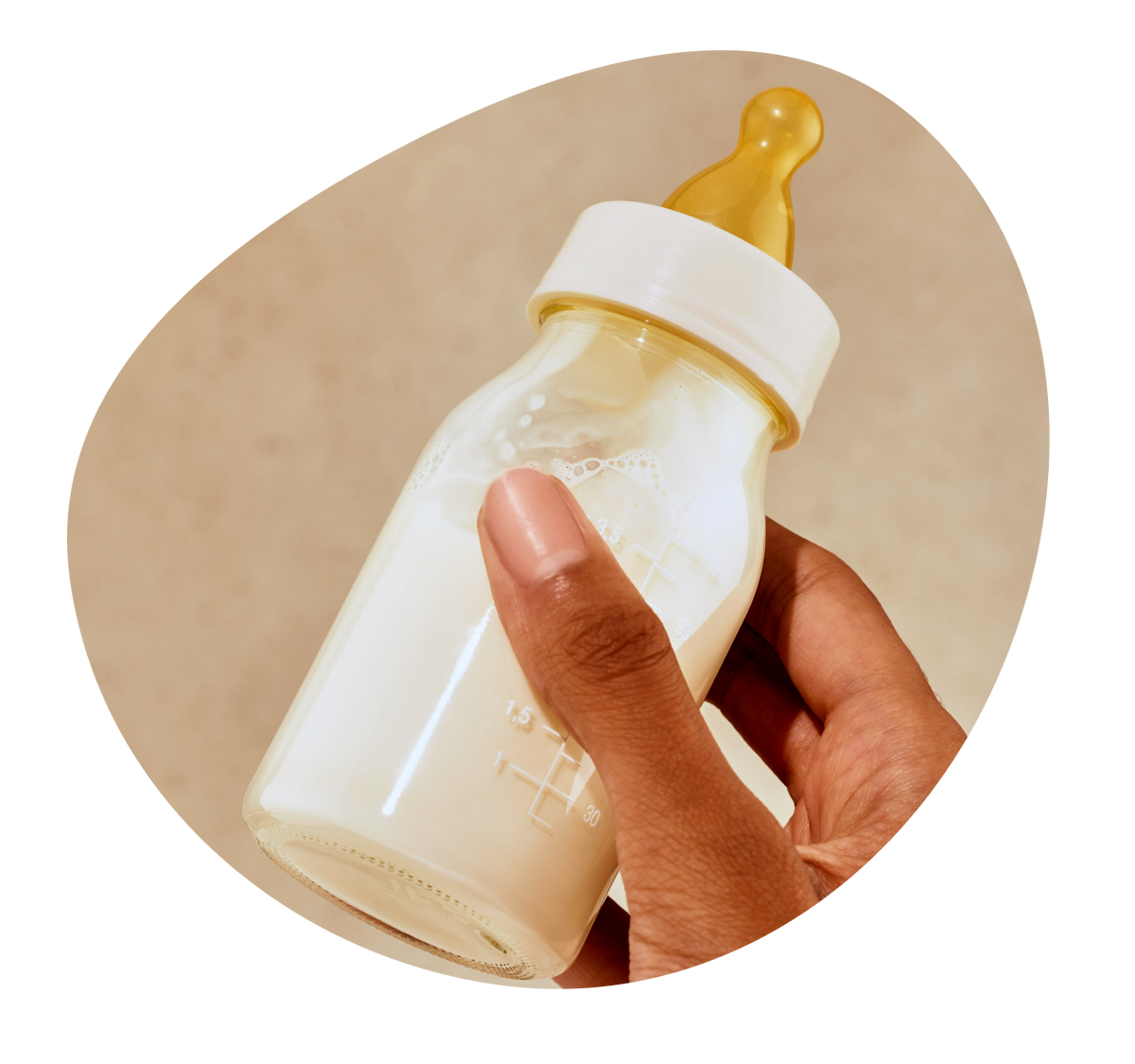 Formula should be easy to digest.
Breast milk is naturally easy-to-digest, shouldn't all formulas be too? We thought so, and think the 50% of babies who switch formulas (often because of this issue) probably agree. That's why we designed a patented protein blend that gets closest to breast milk—with the 2 most abundant proteins found in breast milk, plus broken down proteins—all for a blend that's clinically proven easy to digest.
Milk fat really matters.
When searching for formula you're bound to find skim milk more often than not. Unlike skim, whole milk is full of natural, healthy fats that help support baby's cognitive development and growth. And we're proud to be the only US-made infant formula to use organic, grass-fed, whole milk.
Small batch blending makes a big difference.
Our small batch process minimizes the time it takes to produce our formula in order to protect the integrity of the (healthy!) fats. Exposing these fats at a high heat for an extended period of time can actually impact the color, taste, texture and smell of the formula. Less time + less heat = small batch goodness.
Real innovation requires a new clinical trial.
Did you know new clinical trials are not required for infant formula if a brand is using an old recipe (and not making any changes to it)? And that to create a new innovative infant formula, a company has to run their own? That's why we ran the largest clinical trial by a new brand in 25 years—including 311 babies over 6 months and even compared our formula to breast milk (we're actually the only new infant formula to do that).
Clean ingredients are not enough.
Anyone can say they're "clean", but you have to go a lot further to be certified-clean*. Not only do we directly source our ingredients from suppliers we personally know and trust—we're proud to be the first infant formula company to receive Clean Label Project's highest-tier Purity Award (and test for 700 contaminants, versus the required 400).

*Based on Clean Label Project, Purity Award certification
All the benefits you want+ certified-clean* ingredients.
Breast milk has always been our blueprint—it's the perfect first food for baby. That's why we worked for 5 years to make a formula with benefits like easy digestion, immune support, brain development—plus certified-clean ingredients. Shouldn't all these things be part of the whole package? We thought so too. *Based on Clean Label Project, Purity Award certification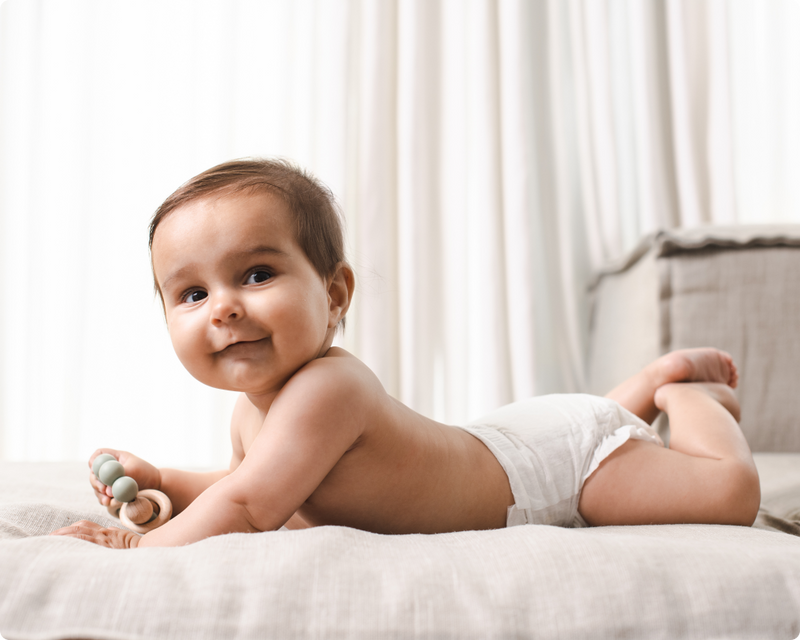 Benefits
Easier digestion*
Less spit up*
Softer poops*
More efficient weight gain*
Enhanced nutrient absorption*
Brain & eye development
Immune health
Gut health
Longer stretches between nighttime feeds*†
*Clinically proven
†At four months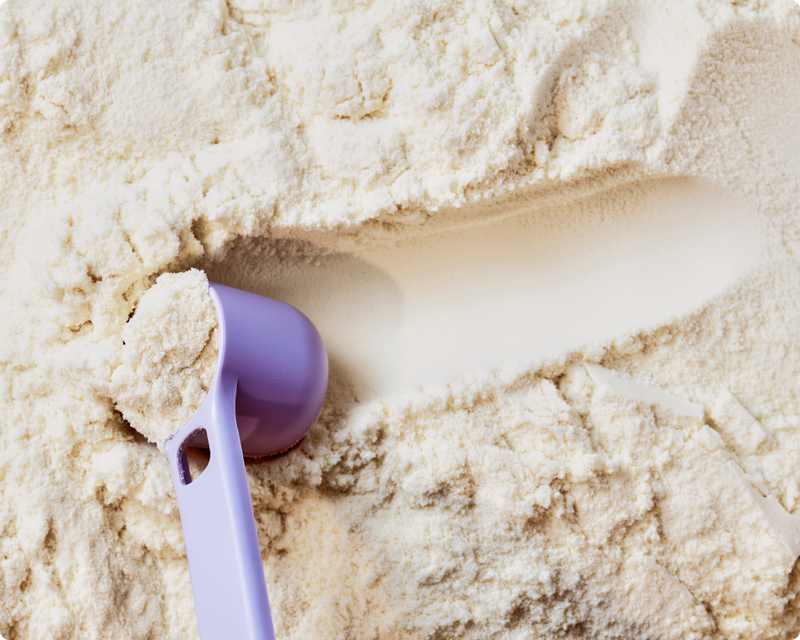 Ingredients
Organic, grass-fed whole milk
Alpha-lactalbumin
Lactoferrin
Lactose
Organic prebiotics
Organic vegetable oils
No corn syrup
No soy
No palm oil
No maltodextrin
No gluten
No artificial growth hormones*
No hexane-extracted DHA

*No significant difference has been shown between milk or milk ingredients derived from rbST-treated and non-rbST-treated cows
Our Magic Ingredient?
All of them.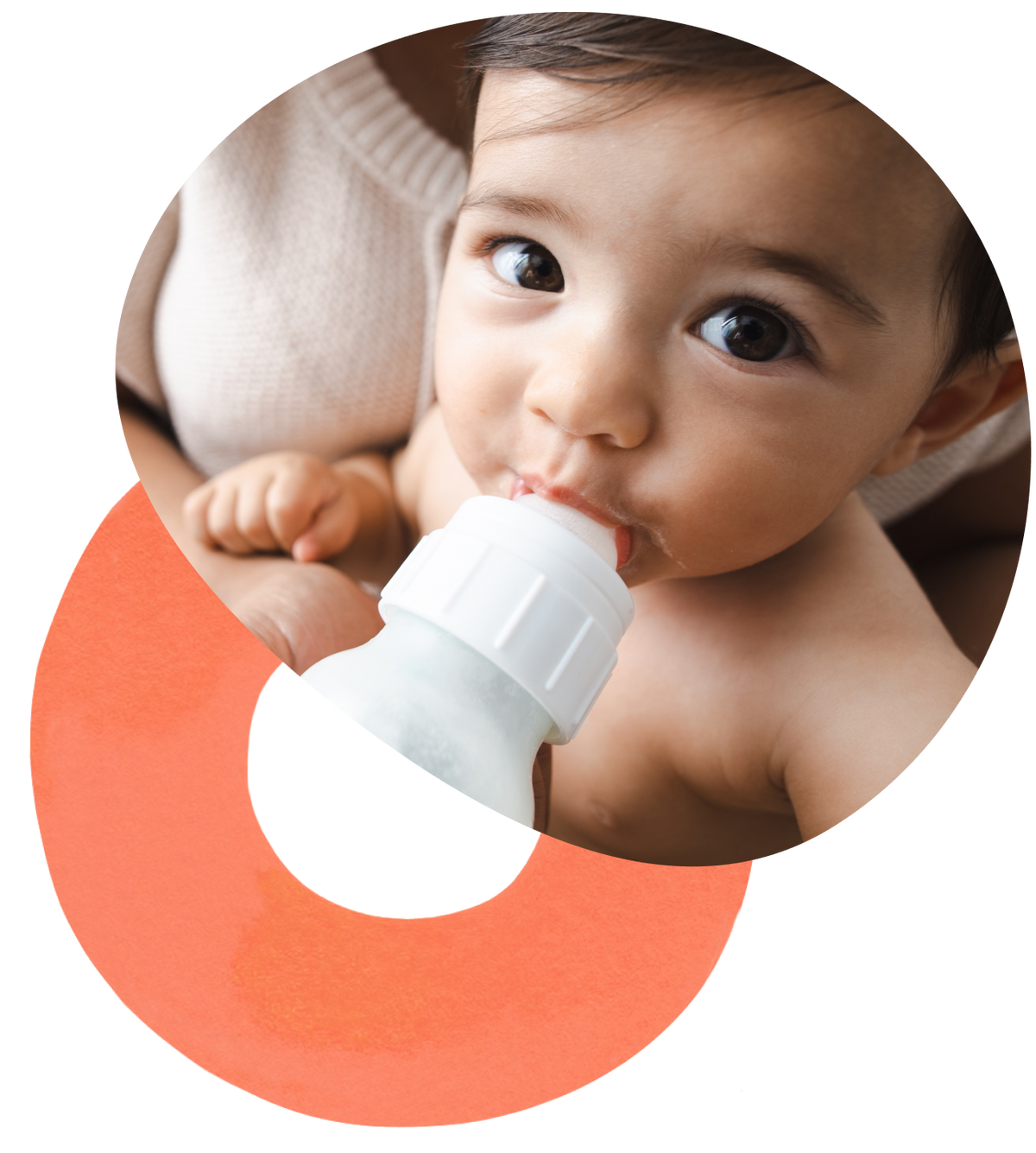 Patented Protein Blend
We're the only US infant formula company to add the two most abundant proteins found in breast milk (alpha-lac and lactoferrin) as unique ingredients—plus, broken down proteins for an easy-to-digest protein powerhouse.
Organic, Grass-fed Whole Milk
Why don't more formula companies use this instead of skim? We wondered the same thing. It's full of good, healthy fats that help support baby's cognitive development and healthy gut.
All Carbs From Lactose
Just like breast milk, our formula uses lactose as its primary carbohydrate (instead of adding ingredients such as corn syrup and maltodextrin like some other formulas).
Organic Prebiotics
Our formula also includes a lactose-derived, prebiotic GOS (i.e. galacto-oligosaccharide), which helps support the growth of good bacteria in baby's gut—and keeps their poops softer.
Full Ingredient List
organic whole milk*, lactose, organic vegetable oils (organic high oleic sunflower, organic low erucic rapeseed, organic coconut, organic sunflower), organic galactooligosaccharides°, organic lactose, alpha-lactalbumin** whey protein, whey protein  hydrolysate, less than 1%: lactoferrin***, dha algal oil8 (schizochytrium), mortierella alpina oil¥,  vitamin a palmitate, vitamin d3, vitamin e acetate, vitamin k1, thiamine hydrochloride, riboflavin, vitamin b6 hydrochloride, vitamin b12, niacinamide, calcium pantothenate, folic acid, biotin, ascorbic acid, mixed tocopherols, ascorbyl palmitate, l-carnitine, inositol, calcium phosphate, sodium citrate, calcium carbonate, potassium citrate, ferrous sulfate, potassium chloride, magnesium phosphate, calcium chloride, zinc sulfate, cupric sulfate, manganese sulfate, potassium iodide, sodium selenate, potassium bicarbonate, choline  chloride.  contains: milk

*FIRST US INFANT FORMULA TO INCLUDE ORGANIC, GRASS-FED WHOLE MILK
**FIRST US INFANT FORMULA AT BREAST MILK LEVELS
***A KEY PROTEIN FOUND IN BREAST MILK AND COLOCTRUM
°A PREBIOTIC FIBER
8OMEGA-3 FATTY ACID
¥OMEGA-6 FATTY ACID

Babies and their parents love ByHeart.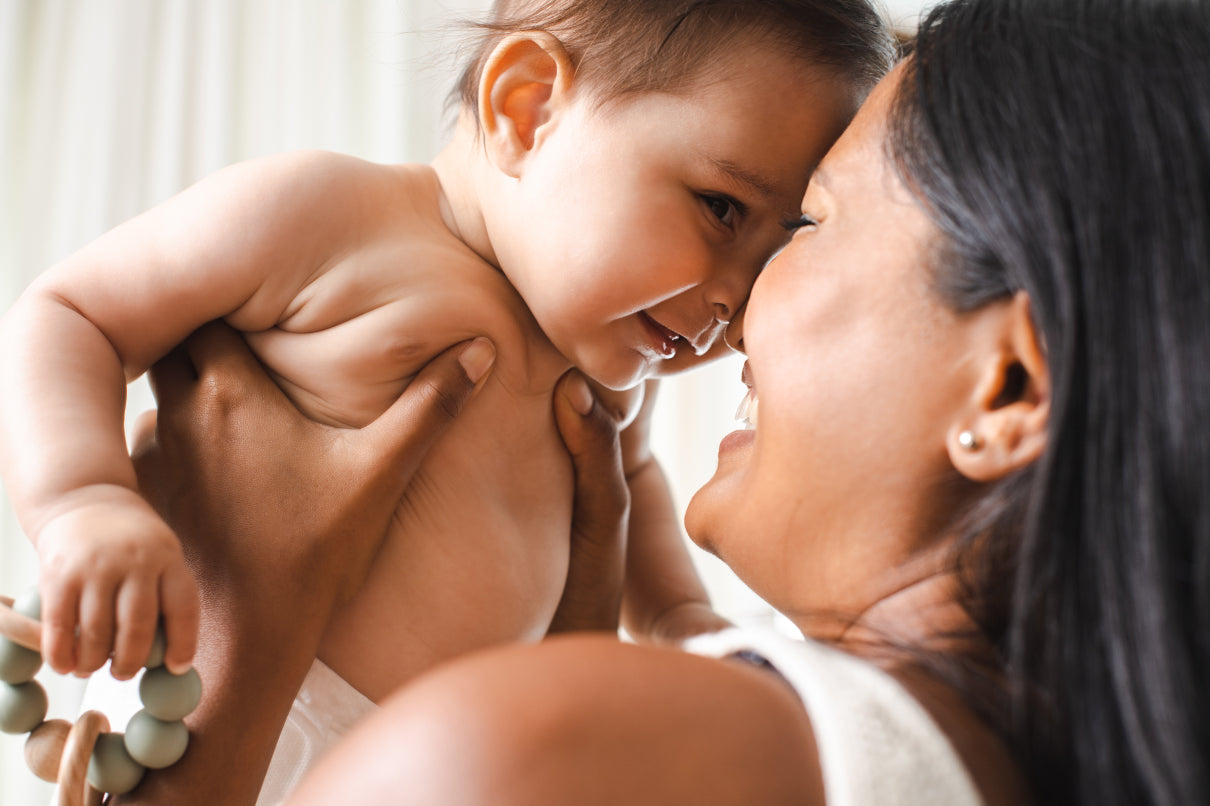 "
It is so reassuring knowing how high quality this product is for our baby. Even our doctor was impressed when we told them about it!"
-Courtney C.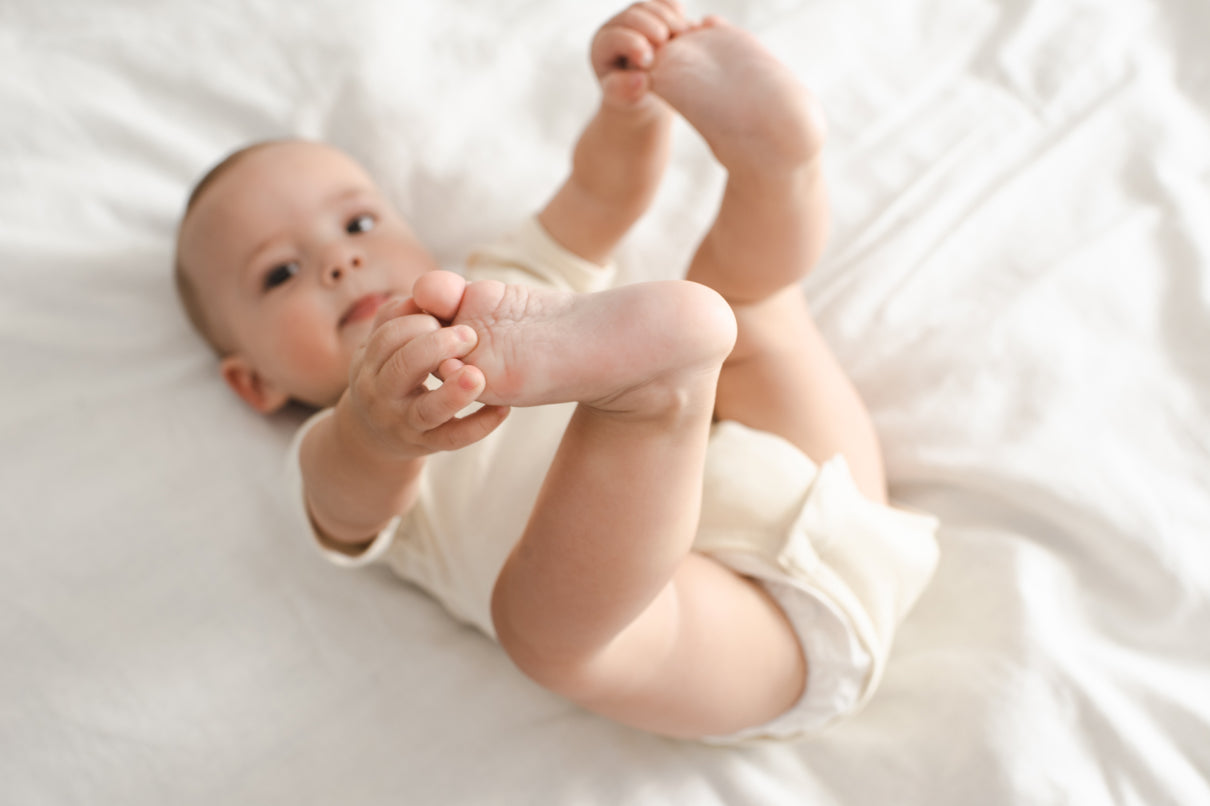 "
I'm so thankful I came across ByHeart because within a week of starting my baby on ByHeart her bowel movements were consistently normal."
-Cynthia H.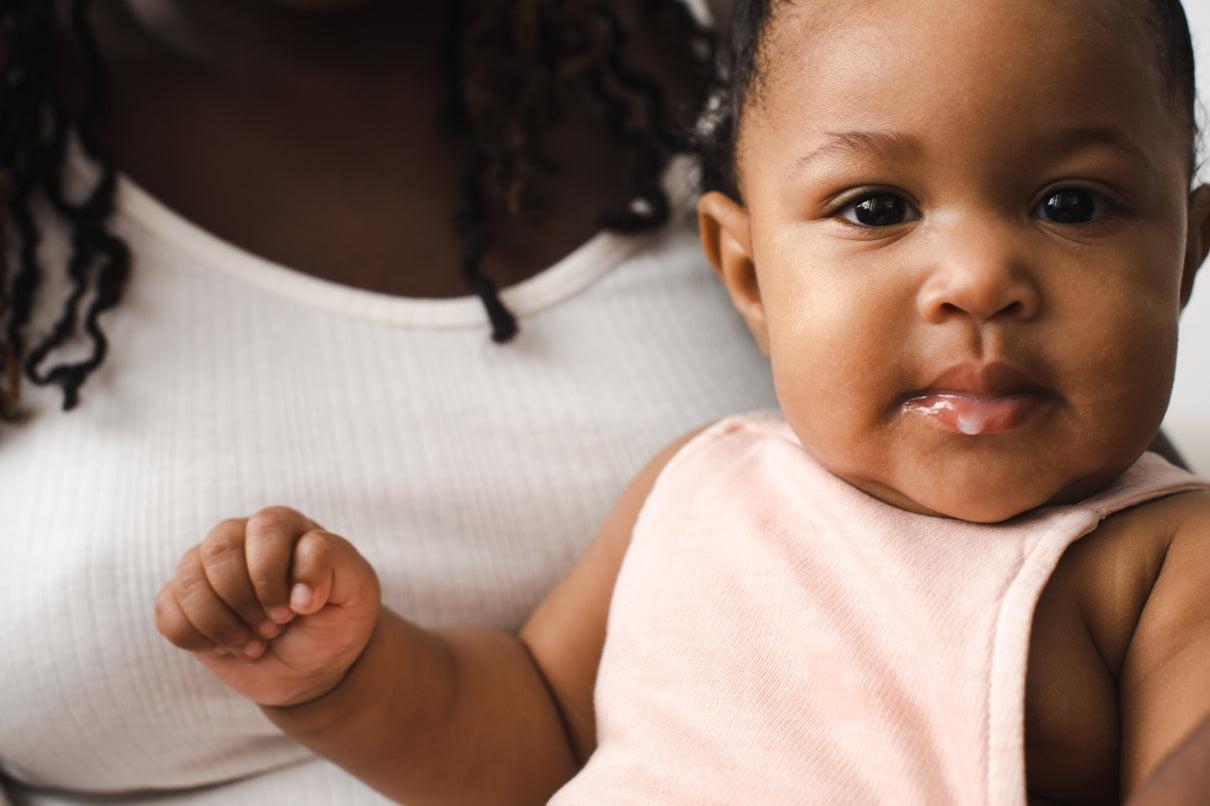 "
Thankfully, after researching formulas, I found this one that met ALL the qualifications I required in a formula"
- Julianne G.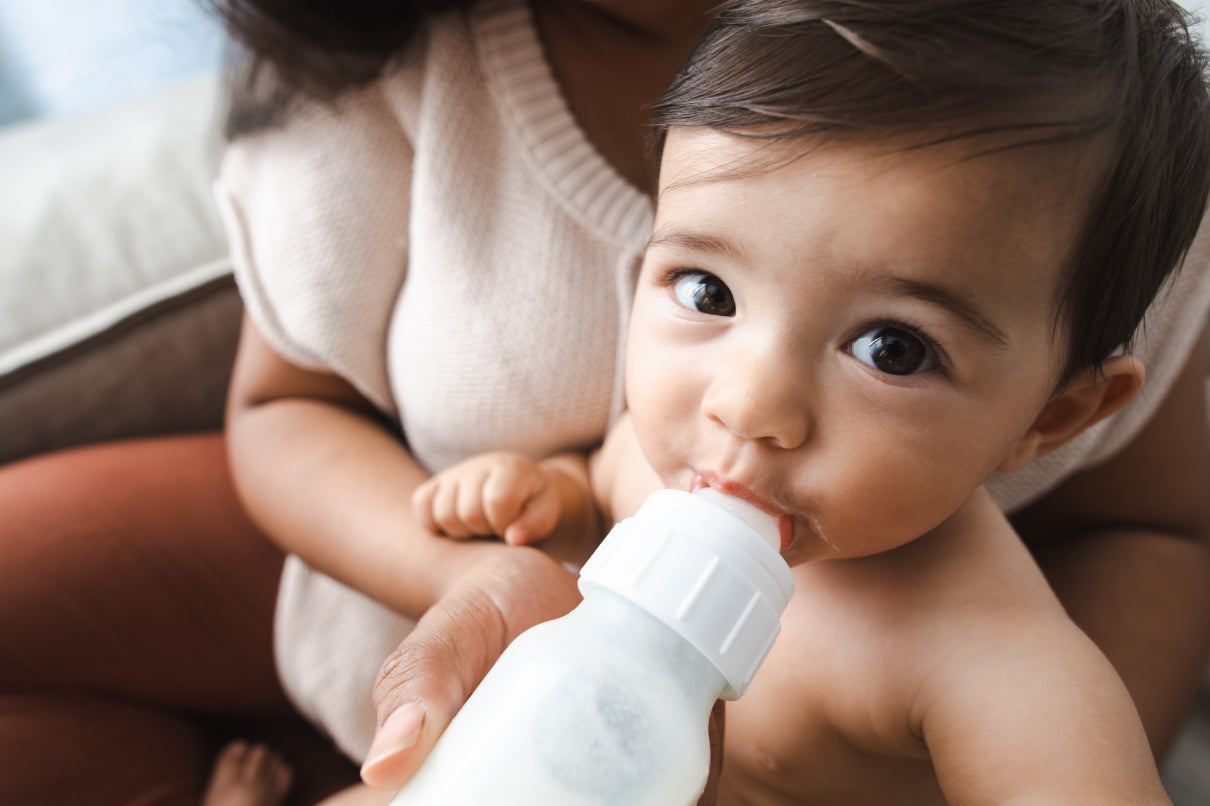 "
The ingredients and nutrition is top notch. The formula even looks like breast milk once mixed. My baby loves it and tolerates it just as well as breast milk."
-Victoria E.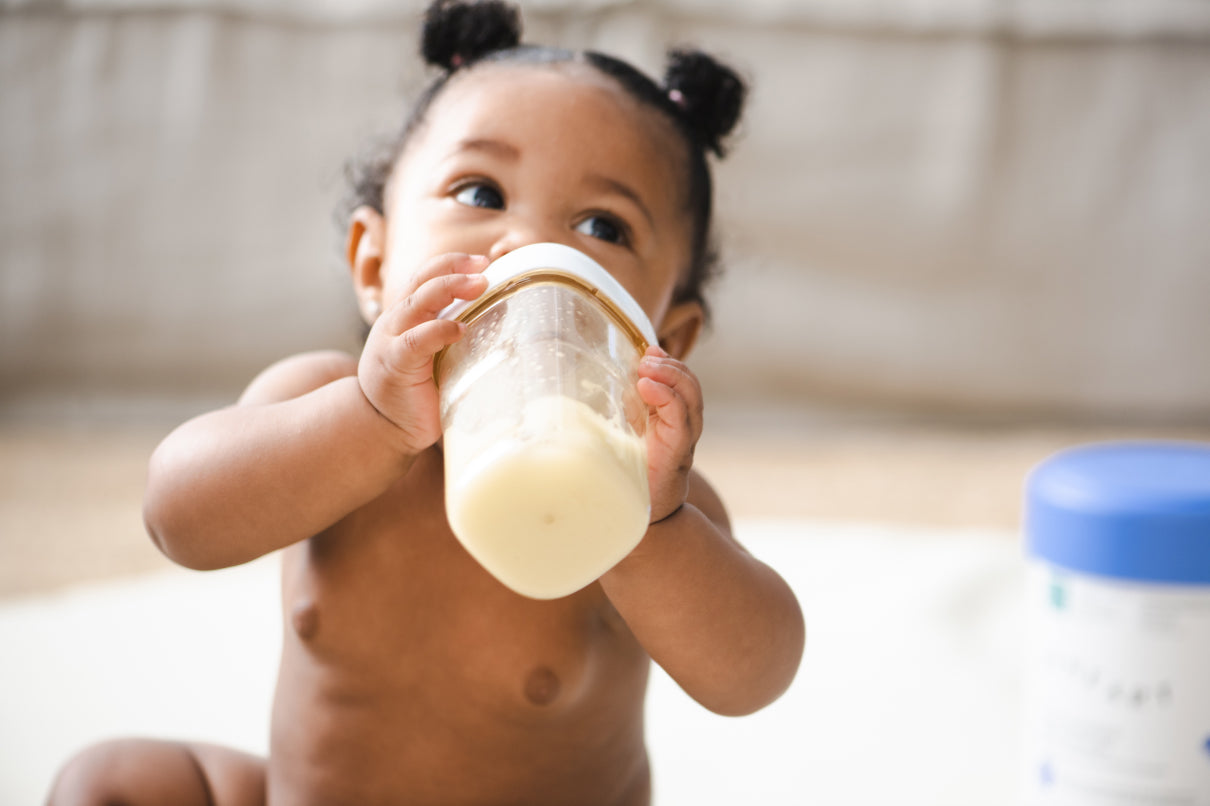 "
My baby is always so excited to see her bottle and be nourished by the best. She eats better than we do! Never big gas bubbles stuck and she is full to sleep through the night."
-Natalia D.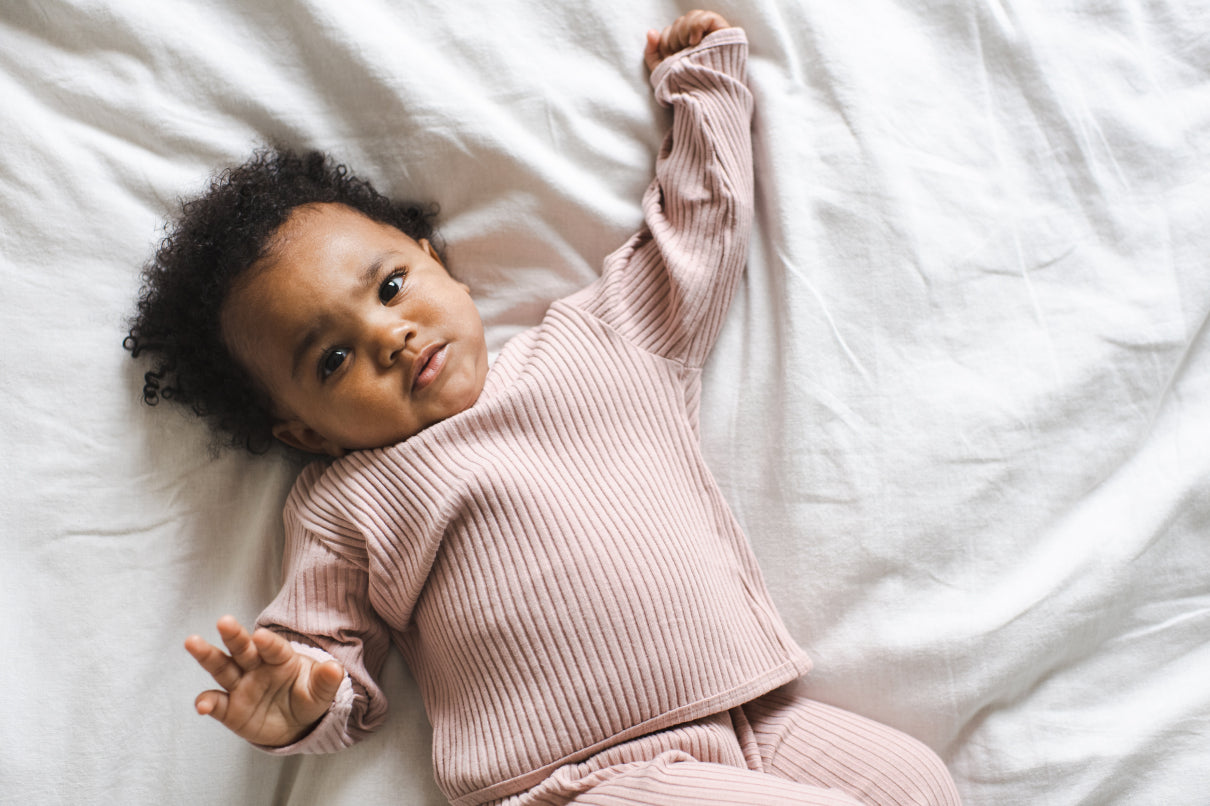 "
"My baby LOVES it! She doesn't spit up any more, she no longer has issues with constipation, she's fuller longer. And to top it off she's gaining at a normal rate!"
- Aspen K.
Meet our science advisory experts
ByHeart was created with the direct involvement of some of the world's leading infant nutrition PhDs and MDs.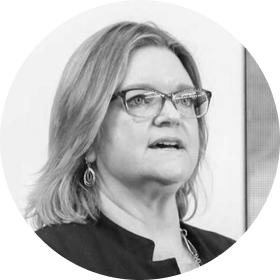 Sharon M. Donovan, PhD, RD
Professor and Melissa M. Noel Endowed Chair in Nutrition and Health; Director of the Personalized Nutrition Initiative
University of Illinois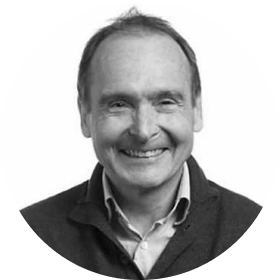 J. Bruce German, PhD
Distinguished Professor Food Science and Technology; Director Foods for Health Institute
University of California, Davis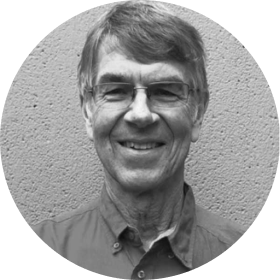 Bo Lonnerdal, PhD
Distinguished Professor Emeritus Nutrition and Internal Medicine
University of California, Davis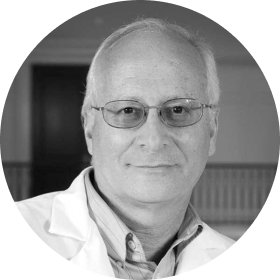 Steven H. Zeisel, MD, PhD
Professor of Nutrition and Pediatrics; Founding Director Nutrition Research Institute
University of North Carolina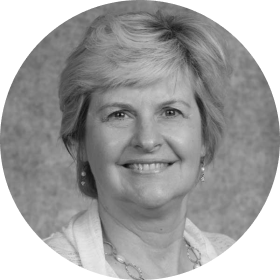 Catherine J. Field, PhD, RD
Professor of Agricultural, Life and Environmental Sciences
University of Alberta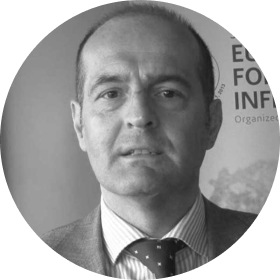 Paolo Manzoni, MD
Professor and Chief of Pediatrics and Neonatology S Anna Hospital; Coordinator of the Italian Society of Neonatal Infectious Diseases